The global biophotonics market is growing significantly due to advancement in optical technology, high incidences of chronic diseases, and increasing demand for minimally invasive surgeries. The massive unexplored biophotonics market in the emerging economies and large number of non-medical applications of biophotonics are creating ample opportunities for the growth of the global biophotonics market. The advanced research and development facilities and new product development by the key market players are propelling the demand for cost effective biophotonics instruments, thus fuelling the growth of the global biophotonics market.
Explore more or request TOC on "Global Biophotonics Market" at: https://www.psmarketresearch.com/market-analysis/biophotonics-market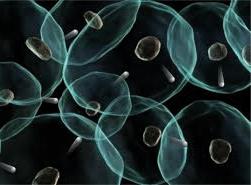 Biophotonics refers to the development of optical techniques for studying, imaging and detecting, various biomolecules, cells and tissues. Biophotonics is the combination of photonics and biology. It utilizes photons (light) to study the inner working of biological materials, such as cells and tissues. Biophotonics has a range of applications ranging from medicine to food, and molecular biology to agriculture. The applications of biophotonics in medicine include detection, diagnosis and treatment of various diseases. In the food and agriculture industry, biophotonics is primarily used to detect pathogens; whereas in molecular biology, biophotonics is used to study and understand the functions and mechanisms of DNA, protein and other biomolecules.
The global biophotonics market can be categorized on the basis of imaging type and applications. Based on imaging type, the global biophotonics market can be categorized as microscopy, spectro molecular market, inside imaging, see-through imaging, light therapy, biosensors, surface imaging and other analytics sensing. The see-through imaging leads the global biophotonics market, among all the imaging types; whereas, biosensors are expected to grow at the fastest rate in the coming years.
Based on applications, the global biophotonics market can be categorized, as tests and components, medical therapeutics, medical diagnostics, and other non-medical applications. Medical diagnostics leads the application segment of the global biophotonics market. Whereas, the non-medical application segment is expected to be the fastest growing segment in the global biophotonics market.
Asia-pacific is the fastest growing region in the global biophotonics market. The major reasons for the fastest growth of the Asia-Pacific biophotonics market are increasing research and development activities, growing usage of biophotonics techniques in food industry, and up surging healthcare expenditure. Moreover, the biophotonics market in the region is growing rapidly, due to high prevalence of chronic diseases, increasing geriatric population and improving healthcare infrastructure in the emerging economies, such as India and China.
Browse related market research at: https://www.psmarketresearch.com/industry-report/healthcare
The major players operating in the global biophotonics market are Hamamatsu Photonics K.K., Becton Dickinson and Company, PerkinElmer Inc., Oxford Instruments PLC, OLYMPUS CORPORATION, Affymetrix Inc., and Carl Zeiss Stiftung.
About P&S Market Research
P&S Market Research is a market research company, which offers market research and consulting services for various geographies around the globe. We provide market research reports, industry forecasting reports, business intelligence, and research based consulting services across different industry/business verticals.
As one of the top growing market research agency, we're keen upon providing market landscape and accurate forecasting. Our analysts and consultants are proficient with business intelligence and market analysis, through their interaction with leading companies of the concerned domain. We help our clients with B2B market research and assist them in identifying various windows of opportunity, and framing informed and customized business expansion strategies in different regions.
Contact:
Abhishek
Executive – Client Partner
347, 5th Ave. #1402
New York City, NY - 10016
Toll-free: +1-888-778-7886 (USA/Canada)
Email: enquiry@psmarketresearch.com